Arts and Culture
Jump to navigation
Jump to search
ATTN Working Groups: Please update your pages with mailing list and other contact info.
---
This is the homepage for the Arts & Culture Committee of Occupy Boston.
Featured Work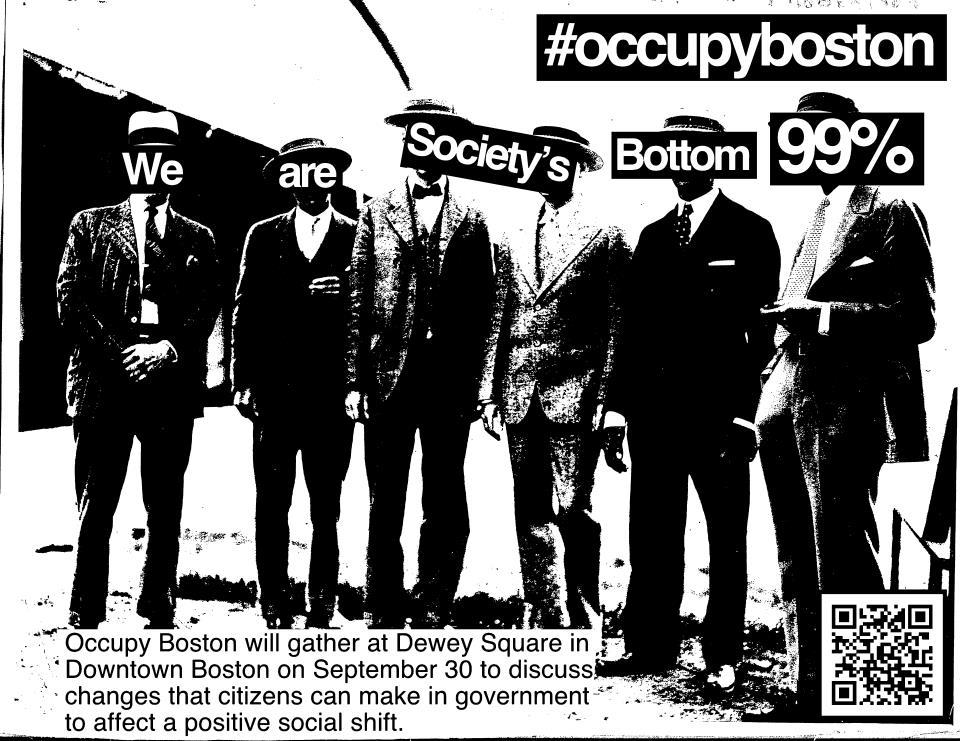 Past Events
Undivided: Dewey Square Pop-up Art Show Inspired by Occupy Boston/Occupy Wall St. Was held on Sunday, November 6, 2011 visit http://occupybostonart.wordpress.com/ for photos from the show
Facebook Page
Links to Arts & Culture productions
The Occupy Boston Globe
Printable 99% dollar bills.
Guerrilla marketing for the win!
Occupy Boston Art Squad
Contact
http://twitter.com/OccupyBostonArt
---
Based on: Arts and Culture at wikispaces