WG/radio
Jump to navigation
Jump to search
Welcome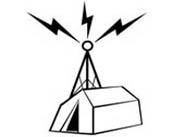 Welcome to Occupy Boston Radio's home on the wiki!  
The Radio WG is striving to produce great programming all about Occupy Boston and the whole Occupy movement.
If you are interested in joining, send mail to radio@occupyboston.org to get added to our mailing list.
Please visit the www.obr.fm to listen!  And check out our programming SCHEDULE here!
OBR Info
OBR Programs
Please visit our schedule of programs and click on the show links to get more info about the programs and their hosts.  
All programming produced by Occupy Boston Radio is Creative Commons licensed. 
The Aggregated Occupier – Spend a little time with Raymond S. as he runs down Occupy activities across the country - Fri

days @ 2pm
Caulk the Wagon – Join Robin Jacks as she sits down with guests near and far  - Fri

days @ 8pm
The Commonwealth Casino – Patrick Keohan explores casinos and the power they have over the public and politics - Fri

days @ 8pm
Civil Science – From environmental legislation to scientific breakthroughs, Kathryn Solorzano Lowell discusses it all - 

Wednesdays @ 6pm
Free School University – FSU takes over the airwaves with host David Knuttunen and guests discussing politics, economics and justice - 

Wednesdays @ 7pm
Occupy the Game – Alex Ingram explores the relationship of Sports and Politics - Mondays @ 7pm
Occupy in the Know – Explore the Ins and Outs of Occupy Boston & allied Social Justice organizations as they discuss hard truths w/ Kendra Moyer - 

Fridays @ 8pm
Occupied Nation – Boston George talks with WGs about their actions and events! Get the OB WG Skinny! - Mondays @ 8pm
Pink Slime Radio Hour – Mix it up with money talk every Monday evening with Matt Kaminsky - Mondays @ 8pm
Theology In Action – David Concepcion explores the link between religion, spirituality and social movements - Fridays @ 8pm
Veterans for Peace – Decorated Veteran Bob Funke tells it like it is from the point of view a war weary solider - Mon

days @ 6pm
Formats Accepted: MP3 w/44,000Hz, 192kbps
Please send all inquiries to radio-submissions@occupyboston.org
Member Guides for Producing and Recording a Show
Technical Set Up
Current setup:
Mixer -> Computer Running BUTT -> Mayfirst server running Icecast ->
Listeners computer through jplayer on obr.fm
---
PREPARING CONTENT
---

BROADCASTING AND RECORDING
LIVE BROADCASTING
How to broadcast with BUTT from Mac, Windows, Linux
How to broadcast from a mac using NiceCast
LISTENER/INTERVIEW CALL-INS
PLAYING CLIPS/AUDIO DURING A LIVE BROADCAST
MOBILE BROADCASTING
---
SAVING AND ARCHIVING

---
SOFTWARE & TOOLS
The tools we use and links to find them and help to use them
MUSETER
BUTT
VLC
LINUX
JAMENDO
USTREAM
SOUNDCLOUD
WORDPRESS
TWITTER
GOOGLE VOICE
---
Documentation
<a href="WG/OBIT/Ices2">Configuring Ices2</a>
<a href="WG/radio/Airtime Customization">Airtime Customizations</a>
<a href="Multi-usb mic/jackd/liquidsoap setup">Configuring Liquidsoap (Outdated)</a>
OBR Updates

We have a Studio!